If you've browsed through the WordPress Plugin Directory lately,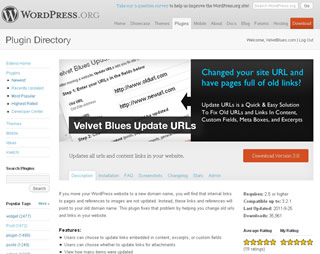 you probably noticed that some plugin pages now feature a custom banner image. There hasn't been much said about this new feature because it was experimental, but now it looks like its here to stay. So we've taken advantage of this feature because it is easy to implement and it can be used to highlight what a plugin does and make it more likely that people will use it.
Here's how to add a banner image to your plugin page.
Step 1. Create a new "assets" folder in the root of your SVN directory
After creating your new assets folder, you should have these four top-level directories:
This new assets directory will house your banner image.
Step 2. Create a Banner Image 772 pixels by 250 pixels
Create your header image and make sure that its dimensions are be exactly 772 pixels wide and 250 pixels tall. And once you are done, save it in this new assets directory with the name banner-772×250.jpg or banner-772×250.png. Currently, GIF images are not supported.
Step 3. Visit Your Plugin Page to See Your Banner Image in Action
After you check in you new banner image, it will appear on your plugin page. From our experience, it seems to appear almost immediately, but it can take up to a few minutes.
And that's it.
Tags:
WordPress