It is no secret that we are big fans of Google products. After all, we have written almost 100 articles which mention the company or one of its products. So it was quite exciting when Google showed up in the news lately for its use in police detective work.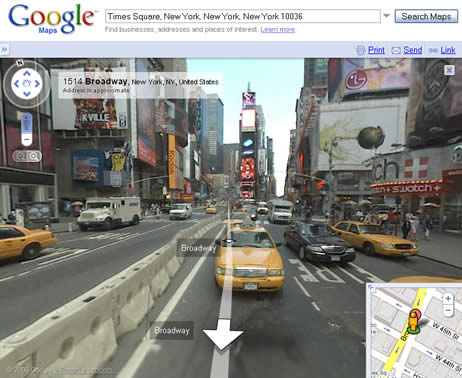 According to an article in the Worcester Telegram (also reported by TechCrunch), police used Google's Street View product to locate and rescue a kidnapped child. Using the GPS coordinates of the missing girl's cell phone (obtained from the cell phone carrier every time the phone was activated), police were able to retrieve street view and satellite images which enabled them to survey the area ahead of time and guess which building the kidnapped girl was in.
So with help from Google, a crime was averted.
Unfortunately, Not Everyone Likes Street View
Ever since its launch, there have been an endless stream of complaints and lawsuits from people who claimed that Street View was a violation of privacy. After all, street view images show great detail and have been known to include people, albeit with blurred faces. And for some homeowners who prize their privacy, knowing that anyone can take a quick view of their homes from an internet browser can be unsettling. (For a great list of some of the best street view sightings, showing sunbathers, potential burglary attempts, prostitutes, and more, see the Wired blog.)
So there have been a flurry of lawsuits and content removals. Most noteworthy, Google removed all images that it has taken of US military bases, as well as private streets and towns. And Google has always taken special precaution to protect people by not showing things such as domestic violence shelters and other similar agencies.
So, is Street View good or bad? Personally, I don't think that there is anything wrong with Google's Street View feature. I have used it while traveling or when visiting a new address. And as long as faces, license plates, and other identifying information are removed, a reasonable degree of privacy is maintained.
What do you think? Do the benefits of using the Street View feature of Google Maps outweight the privacy issues? Should homeowners, towns, or cities have a right to request removal?
Tags:
Google
,
Google Maps
,
privacy
,
security