We all have different motivations for blogging. Some of us blog for the fun of it. Others do it as part of an enterprise. And the rest of us often do it for the cash. But whatever your reasons are, don't feel obligated to continue blogging. If you blog is not meeting your goals, or if it is not as fun as it used to be, it might be time to throw in the towel.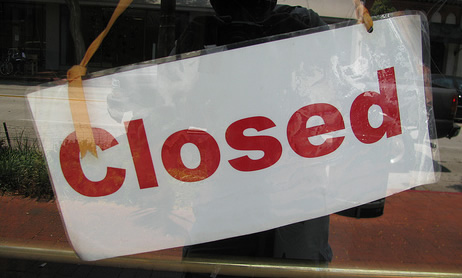 You Know That You Should Quit If…
Here are 4 tell-tale signs that it might be time to closeup shop.
1. You Have Nothing To Write About.
All of us have occasional bouts of writer's block. But sometimes it can be prolonged, lasting several days, weeks, or even months. If you can't produce any new content for your blog it may mean that it is time to say farewell.
Of course, you could pursue other options for getting content for your blog, or generate new ideas by broadening the topics on which you write.
2. Your Blog Is Too Expensive To Maintain.
Blogging can be very costly, especially if you've opted for professional web services. And if your blog is not generating any revenue or bringing in new leads, you might find that it is an unrealistic expense.
But before you go and pull the plug, you should know that many blogs are built and maintained on less than $10 per month. So if you are willing to roll up your sleeves and do-it-yourself, you'll be able to stretch your budget and sustain your web presence.
3. It's Not Fun Anymore.
Most bloggers will tell you that blogging is fun, and it is a great way to express yourself and meet others. But if you dread the idea of publishing new content and aren't getting anymore enjoyment, STOP!
Of course, you might just need a break. Just recently, for example, popular blogger Jason Calcanis announced his retirement. However, within a few short weeks, he was back at it. So feel free to take a break and see if you yearn to return.
4. Your Blog Is Extremely Time-Consuming.
Creating a successful blog takes a lot of time and effort. In fact, some of the most successful blogs on the web are run by fulltime bloggers. So it is normal to feel like you need more time to manage it. However, if you find that blogging is getting addictive, and you feel like it is slowly taking control of your life, you might need to stop blogging.
Personally, I think that everyone should have a blog. But as Lorelle mentions in her article "How to Know When to Stop Blogging", "Remember, blogging is for everyone, but not everyone should be blogging."
Tags:
blogs