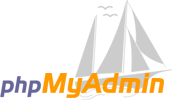 Whether you are a seasoned developer or just starting out, it is helpful to gain direct visual access to a database. Typically, this is granted via phpMyAdmin or even the newer MonoQL. However, many web hosts do not install or permit the use of phpMyAdmin or MonoQL because of the security risks that vulnerable versions can pose. Other hosts choose not to allow them because of the resources that they can consume. Whatever the reason, there are alternatives.
Lightweight phpMyAdmin Alternatives – 3 FREE PHP Tools
The following tools do not contain ALL of the features of phpMyAdmin, but they do include the core features and are very lightweight. In fact, two of these scripts perform their phpMyAdmin magic via one small file! Even better, these open source GPL tools are 100% free and require no installation — just extract and upload.
phpMiniAdmin for MySQL
If you are looking for the most lightweight and fastest solution possible, then phpMiniAdmin is for you. The total file size is only 30KB and you can get its admin interface up and running in under 5 minutes.
Download phpMiniAdmin from phpminiadmin.sourceforge.net.
Adminer – Database management in single PHP file
For something that looks and behaves a little more like phpMyAdmin, choose Adminer. Still one file, it contains an incredible amount of features for its 285KB file size. In addition to being able to manage MySQL, Adminer also supports PostGreSQL, SQLite, MS SQL and Oracle databases.
Download Adminer from adminer.org or sourceforge.net/projects/adminer/. There is also an Adminer WordPress plugin.
SQL Buddy
SQL Buddy is the most robust option, and in many ways, it can be a suitable phpMyAdmin replacement. SQL Buddy has almost the full phpMySQL feature set, but also has a slicker, easy-to-use interface. At just over 1MB, this package is larger than the other options, but it is definitely worth it. Don't like what it looks like? Decide what it looks like by choosing a theme.
Download SQL Buddy from sqlbuddy.com or code.google.com/p/sql-buddy/.
Additional MySQL Admin Options
The great thing about phpMiniAdmin, Adminer, and SQL Buddy is that they are easily installed by just uploading them to a server, and are just as easily uninstalled by deleting their files. However, if you or your host is concerned about security, having such an admin tool on your server can be problematic. If this is the case, the following options might be for you.
MySQL GUI Tools
MySQL provides desktop applications for Windows, Mac OSX, and Linux that can be used to remotely manage your databases. Their administration software, called MySQL GUI Tools, which consists of three separate tools — MySQL Administrator, MySQL Migration Toolkit, and MySQL Query Browser — and has comparable features to phpMyAdmin. (MySQL also has another admin tool called MySQL WorkBench that replaces two of the MySQL GUI Tools.)
To access your database, you can simply enter the server host, mysql port, and the appropriate username and password. Sometimes, based on security, accessing the database can be tricky. In cases like this, you might need to tunnel your way in using SSH (Secure Shell) and an SSH client application like PuTTY. (If you don't know what this means, check out this article by realprogrammers.com on Setting up an SSH tunnel with Putty.)
Download MySQL GUI Tools at dev.mysql.com/download/gui-tools/5.0.html.
Command Line – Do It Like A Pro
While a bit intimidating for some, manipulating your database via the command line is just as easy as using phpMyAdmin. You'll just need to know which commands to use. Be sure to practice on an empty or dummy table first. YoLinux.com has a good MySQL on Linux tutorial for beginners.
More MySQL Administration Tools
When it comes to managing a database, you really just need to find a tool that works best for you. Below are a few more tools. We haven't tested them out, so use them at your own risk and let us know how they work for you.
Chive – Regularly updated and boasts a few more features than SQL Buddy. Download Chive.
DBKiss – Supports MySQL and PostgreSQL databases. Download DBKiss.
SIDU – Supports MySQL, Postgres, and SQLite. Download SIDU.
Tags:
databases
,
Linux
,
MySQL
,
PHP
,
phpMyAdmin
,
software