A few years ago, web designers would encounter one major problem: the colors that they used in their websites would not look the same across all browsers or platforms. This was due to the limitations of computer screens which, for most users, would only display 256 colors.
Today, however, most computer monitors are capable of displaying at least two times as many colors. This has given many designers greater freedom to use a wider array of colors.
However, the debate still rages on: Should You Use Web Safe Colors?
What Are The Web Safe Colors?

Web safe colors are the 216 colors that are guaranteed to render the same way on all computer monitors and browsers. These colors, along with their hexadecimal codes, are displayed in the table below.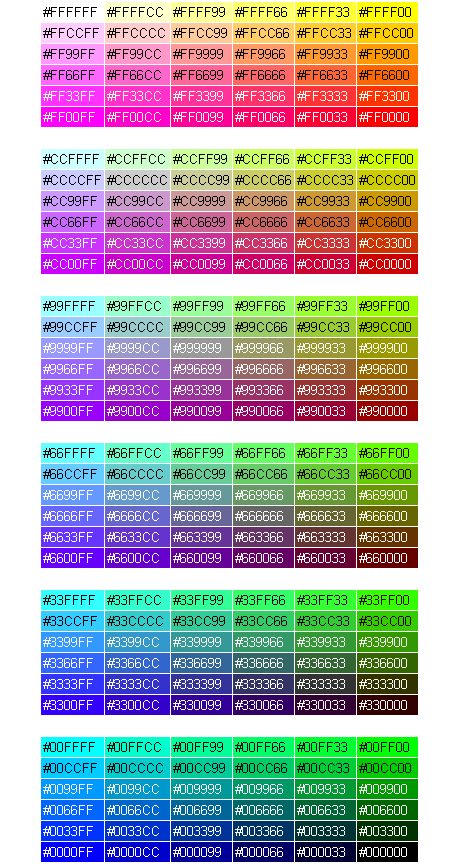 Our Suggestion
With today's modern computers, most screens are capable of displaying many more colors. In fact, some estimates say that fewer than 1% of browsers only display 256 colors.
So if you opt to use a larger color pallete in your designs, most of your visitors will see your website as intended. However, to reach all of your visitors, we suggest using the web safe colors.
Tags:
browsers
,
color codes
,
color scheme
,
platform