Have you noticed? Bloggers these days seem to be writing shorter and shorter articles, with many of the longer ones artificially inflated with images. So what's up with this trend? And why is it starting to dominate the industry?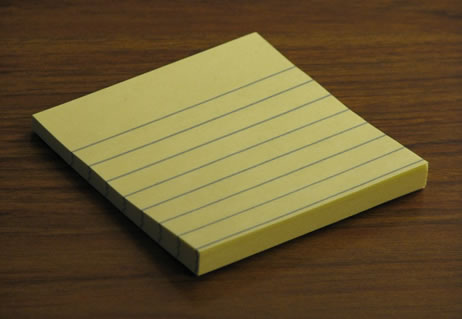 By DangApricot
From The Experts: Go Short and Snappy!
According to the experts, readers want simple easily-digestible content, that can be quickly read or scanned. And, as Seth Godin points out on his blog, there is stiff competition online. Writing shorter posts gets your point across quickly without giving visitors a chance to leave. He states:
Realize that people have choices. With 80 million other blogs to choose from, I know you could leave at any moment (see, there goes someone now). So that makes blog writing shorter and faster and more exciting.
So is short the way to go? Maybe. There are indeed advantages to writing short posts which include:
the ability to write more frequently. Drafting long articles takes a lot of time. When you write less per article, you can easily crank out a few more.
a smaller chance for burnout or writer's block. The more you stuff into each article, the fewer ideas you leave for the next article. By writing shorter articles, you save some of your material.
greater potential to lure visitors in. More often than not, new visitors from search engines are looking for specific information. If they see a shorter post, they are likely to scan it for their search terms. But if they see something longer, they might just return to the search engine that sent them there.
a greater number of comments per article.
But before you decide that short posts are for you, you should be aware of the benefits that you can have by writing longer posts.
Forget The Experts: Why You Should Go The Distance
Some of the most important reasons to write long articles include:
long articles are better link bait.
many topics cannot be adequately covered in short articles.
search engine optimization is arguably easier with longer posts.
long posts help you to build credibility.
quick ideas can be better shared in a different format such as Twitter.
sometimes visitors are looking for depth.
And if you are concerned about losing potential readers because of the length, be sure to structure your post so that it appears shorter. You can do this by using headlines, lists, and images to break up an article into smaller sections.
So what do you think? Are you conscious of the length of your posts? Do you care? And what do you think readers prefer?
Tags:
blogs
,
content