If you've been trying without success to create pretty permalinks for your GoDaddy hosted WordPress blog, do not despair. It will work.
About WordPress Permalinks
For those that are new to WordPress, Pretty Permalinks or Custom Permalinks allow you to transform the typical page urls that are created by the software. If you take a look at your address bar as you click through a new WordPress website, you will see urls that look like this:
http://www.velvetblues.com/?p=7
Clearly, there are many problems with this url. First, it isn't search engine friendly. And second, it is hard for any visitor to remember. So, you can create urls that look like this:
http://www.velvetblues.com/services/
Much better!
And all of this is easily accomplished from a simple Settings page, shown below.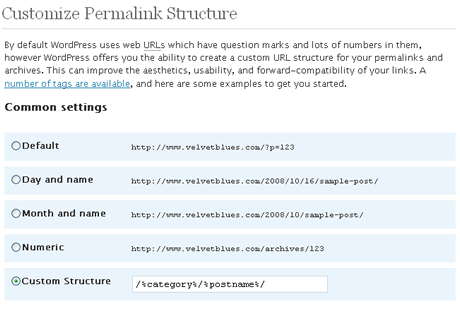 The Problem
However, once you update the structure and click save, it doesn't seem to work on GoDaddy hosted websites. In fact, when you navigate your website using the new permalink structure, you will generate these frustrating Page Not Found errors.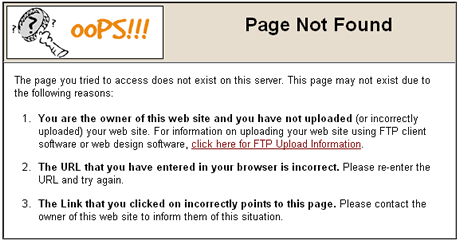 What could be wrong?
The GoDaddy Delay
We like to call this a case of The GoDaddy Delay, and it can be explained by considering what happens behind the scenes.
When you update your permalink structure, WordPress creates something called an htaccess file. This file saves certain configuration settings for your link structure. However, it takes GoDaddy about 30 minutes to recognize that this file has been created, and start following the new rules within it.
So when dealing with GoDaddy, just be patient. Go put the kettle on, and make a cup of tea. And perhaps your permalinks will be working when you return.
For more information on using and customizing your permalinks, see the WordPress permalink documentation.
Tags:
error pages
,
GoDaddy
,
htaccess file
,
shared hosting
,
WordPress